Sea News
CSCL starts new direct service from Vietnam to Europe (22/10)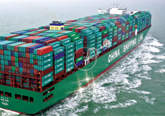 Vietnam is increasing its global integration and has joined the Trans-Pacific Partnership (TPP) and ASEAN Economic Community (AEC), making it possible for local companies to expand their business in the markets around the world.
P3 rejection sends European carriers, ports scrambling (20/6)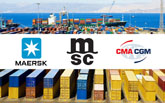 Europe's major ocean carriers, ports and shippers are urgently rethinking their business strategies following the shocking news that Chinese antitrust authorities had rejected an application by Maersk Line, Mediterranean Shipping Co. and CMA CGM to join forces in the P3 Network.
Four carriers to launch joint intra-Asia service (20/6)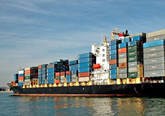 At the end of this month, Cosco Container Lines, Wan Hai Lines, China Shipping Container Lines and Pacific International Lines will launch a new joint service connecting China, Southeast Asia and the Indian subcontinent.
Drewry: Intra-Asia trade attracting carriers (17/6)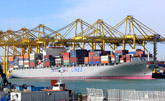 "Financially troubled deep-sea ocean carriers are increasingly seeking salvation in the intra-Asia market due to higher than usual cargo growth and the availability of cheap vessel charter rates," said Drewry, the London-based consulting and research company.

OTHER NEWS