Sea News
HAPAG-LLOYD FINED FOR FAILING TO DECLARE DANGEROUS GOODS (19/8)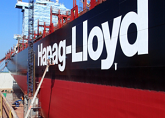 The company said it does not properly declare the dangerous cargoes before shipment is a violation of the Hazardous Materials Regulations. Violators may also be subject to monetary fines and/or criminal prosecution under applicable law.
Charterers Liable for Demurrage Despite Invalid NOR (19/8)
Fanos Theophani and Alexander George of lawyers Clyde & Co have reported on London Arbitration 13/19, which they described as "a cautionary tale for charterers", highlighting the manner in which a defective Notice of Readiness (NOR) could result in charterers being liable for demurrage and in repudiatory breach of the charterparty. Theophani acted for the successful disponent owners.
Shipping takes aim at battery-powered future (19/8)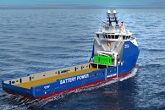 Ocean-going vessels going on full electric propulsion may still not be a foreseeable scenario at least in the near future. However there's no denying that shipping has an eye on a battery-powered future, attested by an increasing interest in the development of electric vessels.
Trump Tumult Has Gadget Giants Splitting Along U.S.-China Lines (19/8)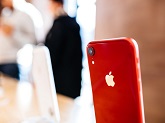 Even the unseasonable downpour couldn't dampen the spirits of the executives and officials gathered on the Indonesian island of Batam to cut the ribbon on a new Pegatron Corp factory. The men exchanged jokes as they took shelter under a white canopy, and when company vice chairman Jason Cheng pledged to hire hundreds of locals, the assembled audience erupted in applause.
HMM Narrows Loss Despite Challenges (19/8)
South Korean shipping giant Hyundai Merchant Marine (HMM) has managed to reduce its half-year loss in 2019 by over 40 percent, despite challenging market conditions and a deteriorating geopolitical situation.

OTHER NEWS