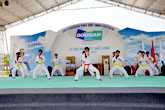 The third annual "One Mind Festival" at Doosan Heavy Industries Vietnam was themed "Proud People, Proud Doosan" took place on April 6th at the company's Dung Quat 110 hectare complex. Almost 2,500 employees were joined by nearly 300 guests from government agencies, clients, partners, the local community and members of employees' families for the all day event.
"The festival is an opportunity to bond, have fun, be entertained and meet a few celebrities, we want to provide a balance between work and life and the One Mind Festival is one program that has been very well received by everyone at the company; I believe the synergy created through the festival is a platform that promotes unity and a strong foundation for growth," said CEO Hang Ha Ryu.
Beginning at 7:30 am with games and sport competitions the festival finished well after dark when the last of several world class entertainment groups completed their performances.
To kick-off the day a series of team building games that required planning and strategy started. An annual favorite has always been the tug-of-war.
Later the five sport competitions began and included: wrestling, run the gauntlet, a Vietnamese-Korean football match, volleyball and the championship round of the Doosan Cup Football tournament.
Rounding out the day line-up was an evening of entertainment that included renowned magician Adrian and world famous Vietnamese singers: Dinh Huong, Thanh Duy and Khanh Hien. The professional acts were interspersed between performances by competitors in the "Doosan Vina Talent Show."
Throughout the day lucky draws were held and hundreds of prizes were given to employees. The grand prize of a Honda motorbike wrapped up the festival at around 9:00 PM. Other major prizes included a LG fridge and a Samsung camera. Winners of the games, sporting events and talent show competed for a two day trip to Da Nang, exercise equipment, shopping vouchers and more much.
The annual festival is held to build and promote teamwork among employees of Doosan Vina and costs nearly two billion VND.
Doosan Vina is a high tech industrial complex in the Dung Quat Economic Zone of Central Vietnam's Quang Ngai Province. The company supplies the mega infrastructure products that make modern life a reality. Doosan Vina's products include: Boilers for thermal power plants, Heat Recovery Steam Generators that increase the efficiency of a typical power plant by over 30%, Desalination plants the size of a football pitch that turn sea water into fresh, Material Handling Systems like the cranes that are the heart of logistics at ports around the world and Chemical Processing Equipment that turns the earth's natural resources into the useful products we use every day.
The Doosan Group is a global multinational focusing on Power, Water and other infrastructure developments worldwide. The company is headquartered in Seoul, South Korea, has operations in 37 countries, over 35,000 employees and $22 billion in annual revenue.
Some activities at the Festival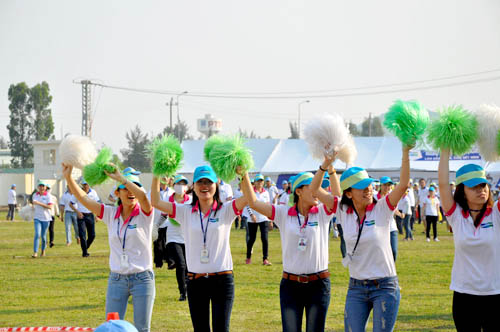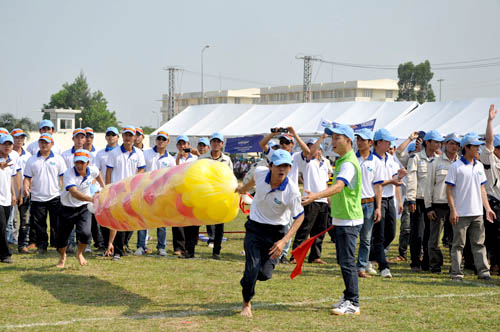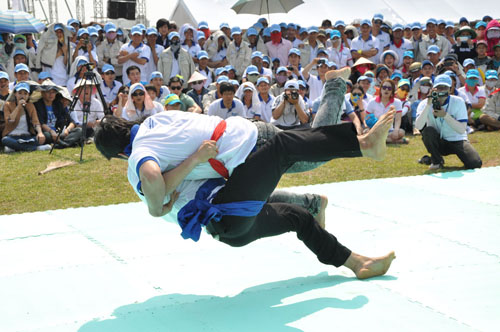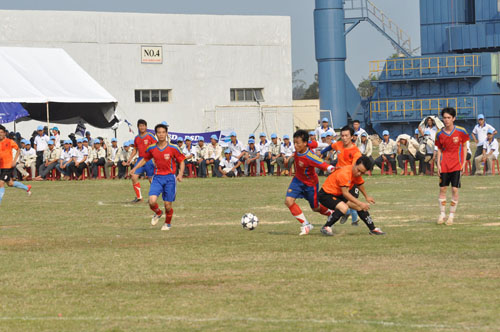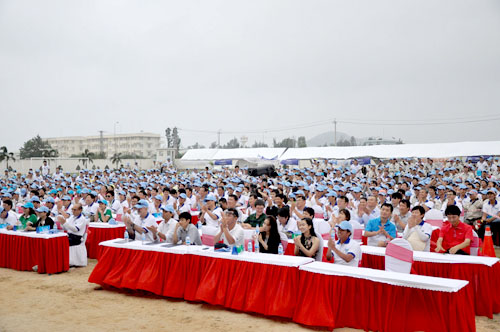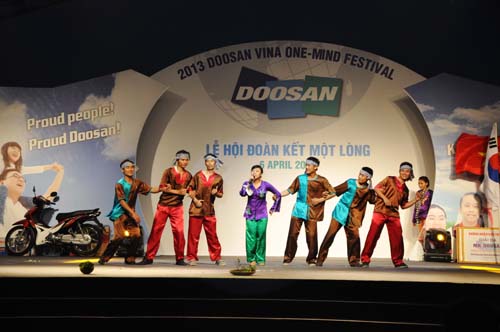 VietnamShipper