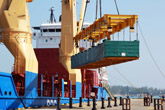 To begin 2014 Doosan Vina's Heat Recovery Steam Generator (HRSG) business unit got the company's 2014 export schedule off to a grand start with a shipment of earth friendly HRSG components for the Intergent thermal Power Plant in San Luis Potosi, Mexico. The shipment weighed 1,418 tons.
"The first shipment of the year is a bit of a competition and with five factories and 2,500 employees everyone wants to be able to say they were first to put out some product, last year it was the Water shop and this year it was HRSG, congratulations to all the men and women in HRSG that made this possible and I hope that the year of the 'Horse' is a successful one for Doosan Vina, Vietnam and the world," said Ryu Hang Ha, CEO and General Director at Doosan Vina.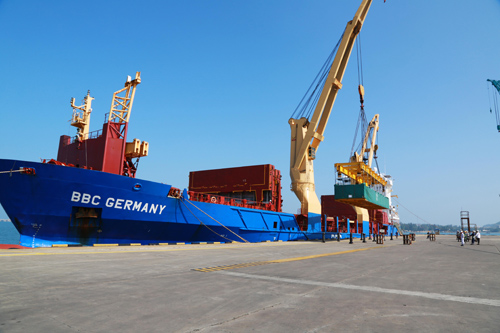 Production for the 200 MW Intergent HRSG project began last July and after six months of fabrication and assembly the high tech cutting-edge equipment was loaded and shipped from Doosan Vina's dedicated and purpose built port facility. The equipment was designed, engineered and fabricated at the company's 110 hectare complex in the Dung Quat Economic Zone of Quang Ngai, Vietnam.
The shipment included nearly 6,000 fintubes, over 200 Headers, almost 100 Harps, ten Modules, approximately 70 tons of Links and more than 160 tons of framework.
This equipment will help the Intergent power plant capture and recover wasted energy. A typical HRSG installation can increase the efficiency of a power plant by up to 30% which saves money, reduces emissions and saves the earth's resources.
Since commencing operations in 2009 the HRSG shop at Doosan Vina has completed and shipped ten "Made in Vietnam" HRSG units to customers in Vietnam and around the world.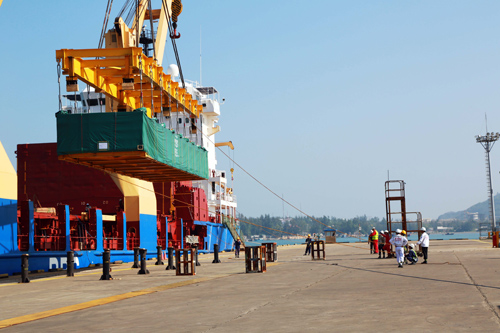 Vietnam Shipper