Wan Hai Lines has christened its Wan Hai 515 container vessel at a ceremony at CSBC Taiwan's Kaohsiung shipyard in China.
Po Ting Chen, chairman of Wan Hai Lines, presided over the ceremony.
Wan Hai 515 has a maximum loading capacity of 4,680 20-foot-equivalent units. It is 259 meters (about 850 feet) in length and 57,830 deadweight tons with a draft of about 42 feet. Its max cruising speed is 23.2 nautical miles.
There are a total of 14 vessels ordered by Wan Hai from CSBC, including four 1,800-TEU ships, four 1,000-TEU ships and six 4,500-TEU ships, which are scheduled to be delivered in two years.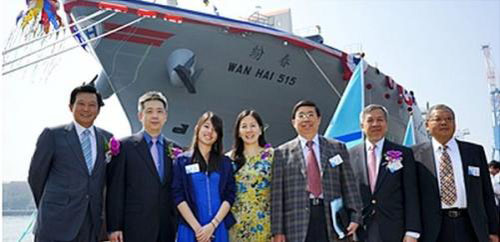 Wan Hai Lines christens Wan Hai 515.
The Journal of Commerce